Holidays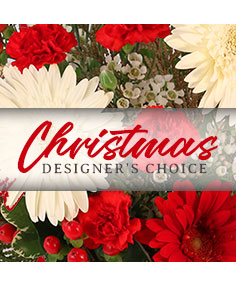 Christmas decorations have come a long way, even since we were younger. It's perfectly normal to see a Christmas tree decorated in glitz and glam. No matter what your style, Pink Lady's Slipper has the right Christmas accessories for you! Whether you need a centerpiece for your holiday party, a wreath for your front door, or even help decorating your Christmas tree, we do it all. Don't hesitate to give Pink Lady's Slipper a call for all your Christmas needs.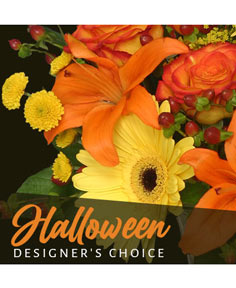 Halloween Flowers To Die For
Enchant your guests and bring magic to your home with frightfully charming flowers. Pink Lady's Slipper offers a variety of flower options to explore and elevate your decor this spooky season. Not sure how to incorporate them into your Halloween setup this year? No problem. We have a few suggestions.
Halloween Party
Your spook-tacular flower selection will be an excellent eye-catching addition to your Halloween-themed decor. Bewitch your guests as they fill their plates at your snack tables. Illuminate the room with the vibrant colors of autumn and the thrills of October by placing your flowers on your kitchen counter, dining table, or end table.
Special Treat
Fill the room with magic and build the excitement. An excellent way to treat your friends or family this Halloween season is to gift them with a spell-binding collection of flowers. This will not only surprise them but offer them the opportunity to decorate their home as well.
What are great colors for Halloween Flowers?
The colors we use in our Halloween flower arrangements are specially designed to reflect the joys and fun of Halloween. Most arrangements will provide a vibrant assortment of the following colors.
Orange
Yellow
Red
Purple
Green
Black
White
What does each color stand for?
In stories and the creative world, colors typically possess meaning and evoke a certain set of feelings or thoughts. The colors we love to mix and match with are ones that will have you feeling those October vibes.
Orange - October, pumpkins, fall, leaves, gourdes, bonfires, sunset, candlelight, candy corn
Yellow - candy corn, candles, glowing light, life, fall, autumn, stars, magic, fairies, brooms
Red - vampires, blood, sinister, evil, death, mortality, underworld, passion, anger, fall, autumn
Purple - Wizards, witches, cloaks, dragons, the night sky, power, wealth, mischievous
Green - Witches, monsters, potions, zombies, Frankenstein, goblins, glow sticks, aliens, nature
Black - Darkness, death, shadows, evil, creepy, monsters, black cats, cloaks, witches, the reaper, spiders
White - ghosts, spirits, eerie, fog or mist, magic, moon, stars, bones, light, white pumpkins
Make This Halloween Spooktacular!
Explore Pink Lady's Slipper's variety of options for your Halloween flower needs and select the one you love most. If you have any questions, please contact us at (810) 635-8164 and one of our employees would be happy to help you.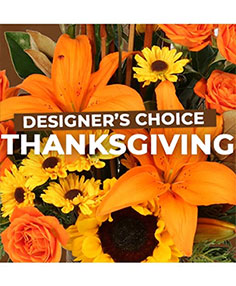 Can I pick-up the Thanksgiving flowers I ordered online?
Yes! Some customers prefer to pick up their flowers from the shop to offset a delivery fee or personally deliver their gift. It is up to you if you would like to take advantage of our flower delivery service. We would be delighted to meet you and assist you at Pink Lady's Slipper. You are always welcome to ask us any questions or make inquiries regarding future arrangements while visiting the shop.
Can I request a flower substitution in my Thanksgiving arrangement?
Yes. However, during high order volume holidays, such as Thanksgiving, we recommend placing your order as early in the game as possible. This allows you more flexibility to select the exact arrangement or customize the flowers you want. When supplies are lower near the day of Thanksgiving, we will not be able to guarantee that certain flowers will be available and may have to suggest substitutions from the flowers we have available in stock. Feel free to contact Pink Lady's Slipper at (810) 635-8164 regarding what specifications you would like to provide for your flowers and one of our associates will be happy to assist you.
Will my flowers be delivered even if no one is home?
When placing your order online with Pink Lady's Slipper, please provide further instructions regarding your delivery or give us a call at (810) 635-8164.
Online, you will be able to select a date of delivery that works best for you or the individual you are sending flowers to. If something changes concerning your delivery needs, please reach out to us and one of our associates will help to set up a better time, day, or plan to deliver your flowers.